Napa Valley Distillery
United States, California, Napa
Web: http://www.napadistillery.com/
Email: cs@napadistillery.com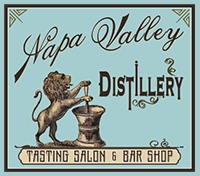 The Napa Valley Distillery is the first distillery to open its doors in the city of Napa since Prohibition. Tired of all the wine tasting in the heart of California's largest wine region, this family owned and operated Distillery was founded on one basic principal - Make it different! They create rare and unique craft spirits with a taste and character unlike anything else.
While best known for creating Napa Vodka - an exquisite vodka handcrafted using single vintage Napa Valley Sauvignon Blanc and named as one of the Top 50 Spirits in the World by Wine Enthusiast, they make over a dozen small-batch and limited release spirits including Old Hollywood Ginn or Brandy Cordial.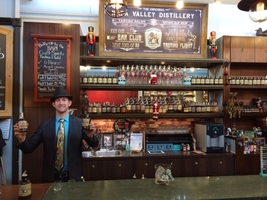 There are 2 Locations:
1. The Distillery's Vintage Bar Shop is located inside the Oxbow Public Market (610 First Street #8) in downtown Napa, and offers complimentary tastings of over 400 different cocktail bitters, syrups, shrubs and other cocktail essentials from all over the world. No Reservations needed.
2. The Distillery and Grand Tasting Salon (2485 Stockton Street) - Reservations recommended.

You can even take home a bottle of their award-winning craft spirits and barrel-aged cocktails all made with their premium California Brandies and all-natural ingredients.


Check out their Blog page for Drink Recipes