Clase Azul Tequila
Mexico, Jalisco, Arandas
Web: http://www.claseazul.com/
Email: info@tequilaspremium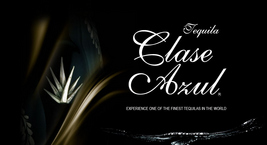 Clase Azul is an ultra premium, 100% Weber Blue Agave, Reposado Tequila. This tequila is the perfect marriage between the finest Tequila and a beautiful handcrafted, hand-painted Talavera carafe. Each carafe is a unique decanter that is hand-painted and individually numbered by artisans in local communities.
Clase Azul Reposado unites seven basic elements that make it an exclusive product: Organic agaves that have matured for at least nine years, slow cooking of the agave hearts in traditional ovens, fermentation using the company's secret combination of yeasts, careful distillation to ensure the highest quality possible, Triple tequila filtration and aging in top-quality fine oak barrels.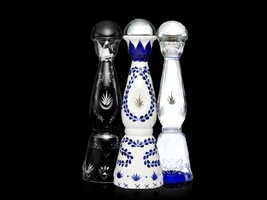 It is produced and bottled in the Jesus Maria region of Arandas, Jalisco, MX from 100% Tequilana Weber Agave. Clase Azul is aged for a minimum of eight months in small oak barrels. We are using a blend of Bourbon, Cognac, and Sherry casks in the aging process. This aging period and the use of these different barrels differentiates Clase Azul and gives it an award winning taste profile. It has distinct, smooth flavors and aromas, as well as an excellent balance over the palate.
The quality of this tequila has been recognized with Gold Medals from the Beverage Tasting Institute in Chicago, IL and the San Francisco World Spirits Competition.