Flightdeck Air Combat Center
United States, California, Anaheim
Web: http://www.flightdeck1.com/
Email: fly@flightdeck.com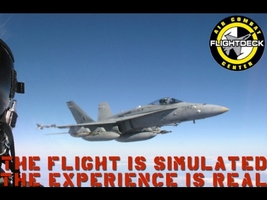 Have you ever wanted to fly a Boeing 737 into Los Angeles International Airport or maybe Paris? How about a dogfight in an F-16? If you are at least 11 years of age and 5 feet 11inches, you can be sitting in the cockpit of a simulated real plane.
Flightdeck is a flight simulation center with nine fighter jet simulators and a Boeing 737-700 flight simulator. Experience the thrill of aerial maneuvers at 600 knots, air-to-air combat with guns and missiles in our authentic miltary flight simulators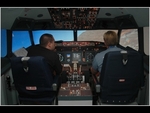 and feel what it's like to take the controls of a commercial airliner in our 737 flight simulator. Classroom training and in-flight instruction are provided to ensure a challenging aviation-themed adventure that you won't forget.
Flightdeck is open to the general public with special programs for corporate groups, team building, birthday parties and unique bachelor or bachelorette parties. Consistently voted as one of the top 10 things to do in Anaheim and Orange County!
Video