Dealing With Hotel Issues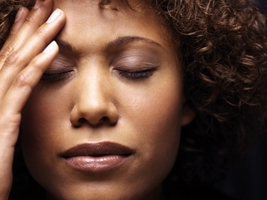 When something goes wrong at a hotel and they usually will, there are 2 options that a guest has: Live with what happened or negotiate a compromise. Which option you choose depends on the situation and you have to be prepared to "pick" your fights. Here is a list of possible issues and results that may be gained:
| | | |
| --- | --- | --- |
| Slow Internet | | Removed Internet fees |
| Window views: Ugly views of muddy fields, roof tops, walls, shipping/receiving dock, noise, outside noise, or room doesn't meet expectations | | Move to another room |
| Give away your room to another guest | | Receive an upgrade the next day, receive reward points, or the hotel books you at another hotel nearby |
| Paid for expensive hotel package that goes horribly wrong | | Request a Free night or a night's stay removed from the bill |
Don't Leave Until Satisfied: When your at the front desk with your complaint, DON'T ever leave until you are satisfied with the results! If asked to move aside, DON'T MOVE. In a calm and rational tone, you can say, "I don't feel you should push me or my issue aside, I'm going to stay here until we can resolve it". If guests are waiting, that is the hotel's problem, not yours. "The sooner you resolve my issue, the quicker you can get to the other guests". The best time is in the morning when people are waiting to checkout or when there are people waiting to check-in. They want to get things settled quickly.
IMPORTANT, BE PREPARED: Most desk clerks will ask you, "What would you like us to do? or What can we do to satisfy you?" Be ready with a list of possible requests that will satisfy you, and fire them off one by one until you feel satisfied.
Negotiating: If you ask for your money back it is the last thing they want to give you. If they don't ask you, ask them "What can you do for me?". If it doesn't satisfy the inconvenience you experienced, ask for things that don't cost them any money:
Ask for an upgrade - If they have available rooms, they probably will do this. If the hotel has a Club level, request an upgrade to this level.

Ask for the cost of one night to be removed from the bill.

Ask for a complimentary meal in their restaurant.

Waive any resort fee's, internet fees, parking. Some fees or taxes they cannot remove.

Late checkout - This is always nice when you have a later flight or want to use the resort services (gym, spa, pool, etc...). It gives you more time to get ready, take a shower or just not feel rushed.

Ask for reward points: If you are a member in the Hotel's reward or club programs, ask for additional points.

Book you a room at another hotel: If the hotel is completely booked and you can't get a room even with a reservation, they need to find you a room at another hotel. It will more than likely be a hotel within their family brand, but sometimes it will be with another hotel brand. Do not pay for the transportation if at all possible. Most 3.5-5 star hotels have vans, cars or service.
Remember
: The hotel is inconveniencing you, someone within the hotel is ruining your stay, it is the least they can do.
Call Rewards Member Customer Service: One of the benefits of being in a reward membership program is that you can call them if there are issues and may be able to help you. They know that you are in the program because you value the Hotel Brand, and they don't want to loose you as a customer. Let them know what is happening and they may be able to pull rank on the the Hotel manager and work something out on your behalf.
True Story: After traveling from Los Angeles for 2 days non-stop without sleep, a couple arrived at a Prague hotel after midnight. The hotel manager said they overbooked, gave away the room that was reserved to them. The manager said the couple would have to go somewhere else because the hotel was booked up. After showing the reservation and explained the lack of sleep for 2 days, the manager said they would call a cab to take the couple to a sister hotel 5 miles outside of Prague, and could stay there for 3 nights. The couple said, "Not acceptable. We are going to stay here." The manager said, "No. that was the best that could be done". The couple called back to the United States ($50) to the Hotels Rewards Customer Service right in front of the manager on their cellphone. The couple explained the situation and was told they would speak to the hotel. The manager was called into the back room, 5 minutes later the Rewards Customer Service agent came back on the phone and said it was all taken care of and to enjoy the stay. When the manager came back (really upset), she said a chauffeured car would be taking us to their apartments a few blocks away, pick them up later in the morning, and would be staying in their Presidential Suite for the next 3 nights with complimentary drinks and dinner the following night.