Culinary Institute Of America
United States, California, St. Helena
Web: http://www.ciachef.edu/visitors/default.asp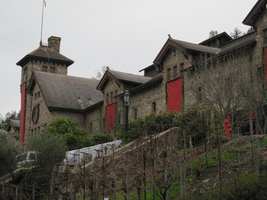 Rising castle-like on the western hills, the CIA at Greystone is one of the Napa Valley's most historic and majestic properties. It's also one of the world's most unique and inspiring campuses for culinary education. Perhaps no other destination in wine country offers a richer food and wine experience in one location. Whatever your interest in coming to Greystone from dining to demonstrations, from professional programs to enthusiast courses your stay will broaden your appreciation of all things culinary and help you gain new knowledge and skills in the special place that is the Napa Valley.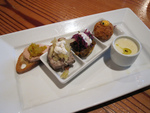 Programs for industry professionals, associate degree programs, and certificate programs. Located in California's lush Napa Valley, the CIA at Greystone features a wide variety of innovative programs for culinarians.
Open to the public, it is advisable to make reservations for dining.